We've received additional funding for COVID-19 related research and we are looking for students from UAM Poznań that want to take active part in our study. Since we are aiming for a specific group the rest of this post is in Polish (but if you are from abroad and residing in Poznan you can still contact us for this!)
Poszukujemy studentki lub studenta UAM z Poznania chcącego wziąć udział w naszym dodatkowym projekcie, związanym z Wirtualną Rzeczywistością (VR) i COVID-19. Chcemy zbadać potencjał mediów społecznościowych jako bezpiecznej przestrzeni społecznej – na przykładzie VRChat. Nie jest wymagana wcześniejsza znajomość VR.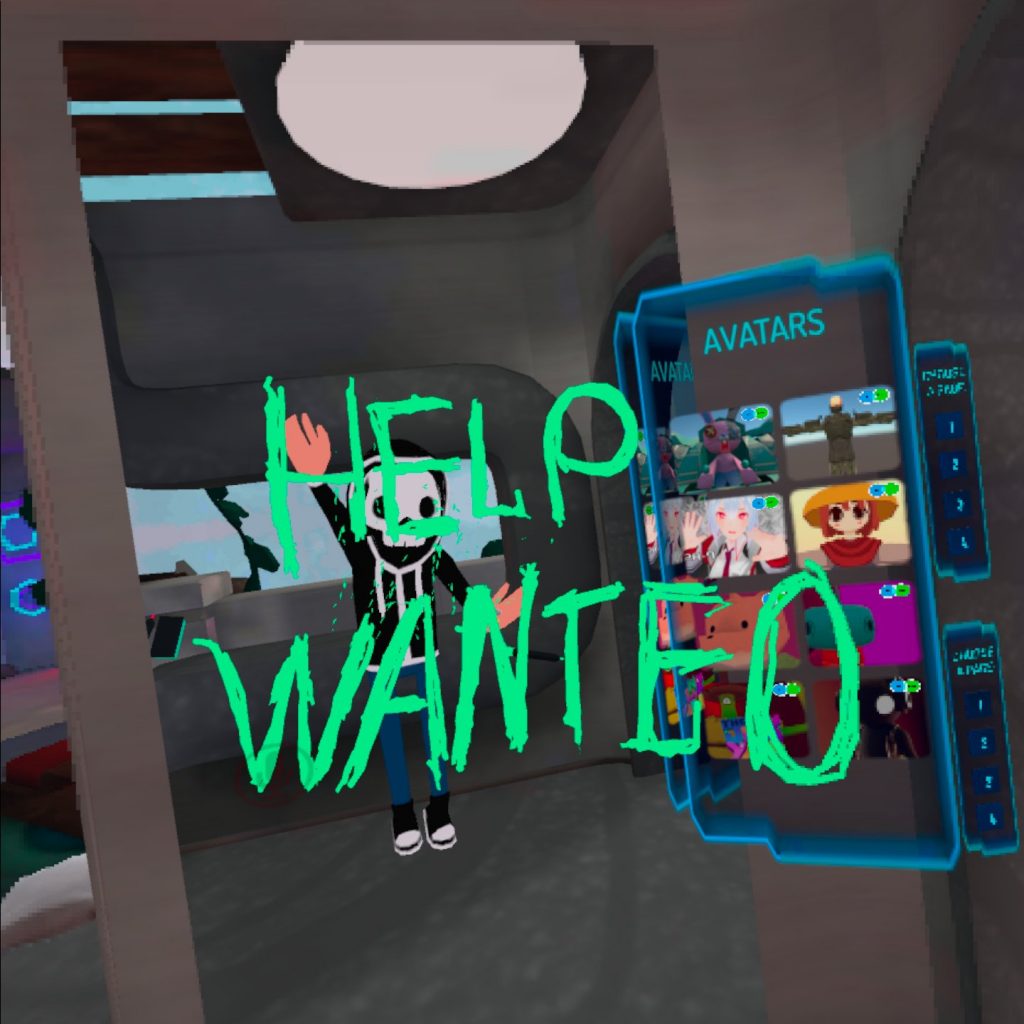 Co zapewniamy:
Dostęp do sprzętu VR (Oculus Quest)
Uczestnictwo w projekcie naukowym na partnerskich zasadach – z możliwością współautorstwa publikacji i wpływem na kształt badań
Nauka warsztatu naukowego oraz technologii VT
Avatar wykonany na zamówienie
Możliwość korzystania z oprogramowania i sprzętu również dla własnych celów (w ograniczonym zakresie)
Czego oczekujemy:
Umiejętności związanych z mediami społecznościowymi – nawiązywanie nowych kontaktów, znajomość żargonu etc.
Znajomości języka angielskiego
Otwartości na nowe technologie
Ciekawości świata i chęci pracy przy projekcie naukowym
Zadaniem osoby, która podejmie się współpracy z nami będzie dość intensywne granie w VRChat wraz z zapisywaniem swoich spostrzeżeń (auto-etnografia) oraz nawiązywanie kontaktów z innymi graczami i zapraszanie ich na wywiady lub też prowadzenie wywiadów (kwestionariuszy).
Kontakt z nami: augmentedcityproject@gmail.com lub mrz@amu.edu.pl
Zapraszamy!